3.5in PC Front Panel Internal Card Reader USB HUB, USB 3.1 Gen2 Type-C Port,USB 3.0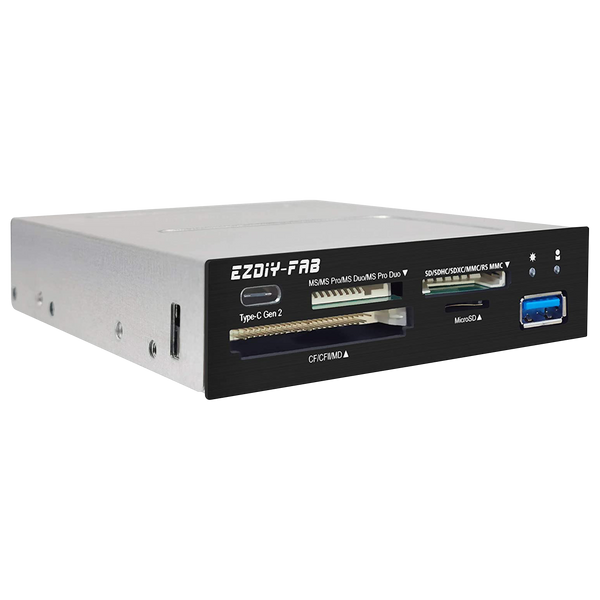 Featuring with USB3.1 Gen2 Type-C Port, Speed up to 10Gbps. Supports super transmission for your M.2 SSD Enclosure.

Card Reader all in one, 4-slot for CF I, CF II, MD, MMC, SD, SDHC, micro SD, SDXC, RS, MS, MS Pro, MS Pro Duo.

Type-C port for USB3.1 Gen2 ,20 Pin USB 3.0 connector for card reader and USB 3.0 front interface.

Support variety of USB devices including scanners, printers, digital cameras, camcorders, speakers, mice, keyboards, external drives, MP3 players and more

No need to download any driver, no external power supply, positive and negative plug-in, two-way data transmission, safe and efficient.