12V RGB DDR Memory RAM Cooler - 2 PACK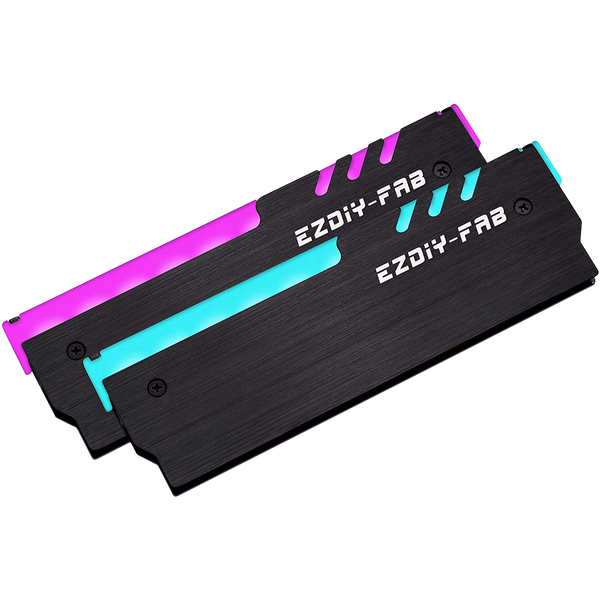 Equipped with 12V RGB LED lights, you can control and change the colors by connecting to motherboard or other RGB controller High density LED. Light is spread evenly thanks to high density LED's and diffuser. Easy cable routing. Daisy chain all of EZDIY DDR RGB heat sink with standard RGB 4pin header (12V, G, R, B).

Aggressive aluminum heat spreader - Fierce black heat spreader designed to complement the smooth RGB lighting.

2 pieces of thermal conductive silicone pad included to assist the heat dissipation of high loading memory RAM.

Supports all kinds of Memory card DDR DDR3 DDR4, High/low and single/double side(s) RAMs

CompatibleťwithťASUSťAuraťSync,ťMSIťMystic LightťSync,ťASROCKťAURAťRGB . Ifťyouťareťnotťsure,ťplease contactťtoťusťdirectly.