5V ARGB Memory Cooling Vest with Shine Lighting Bar - 1 PACK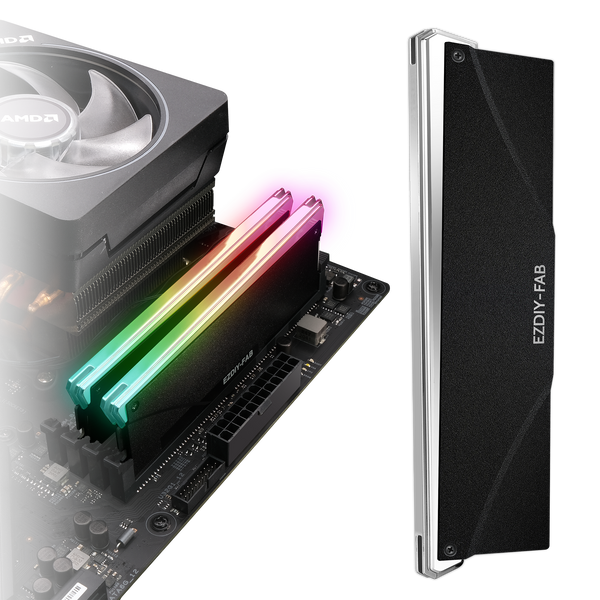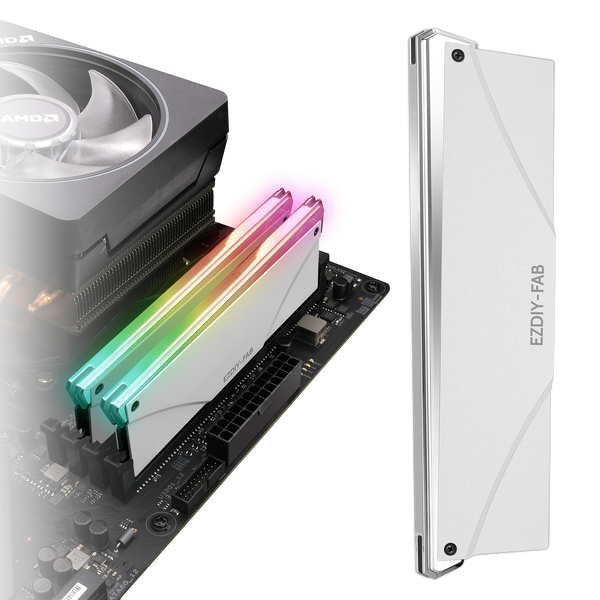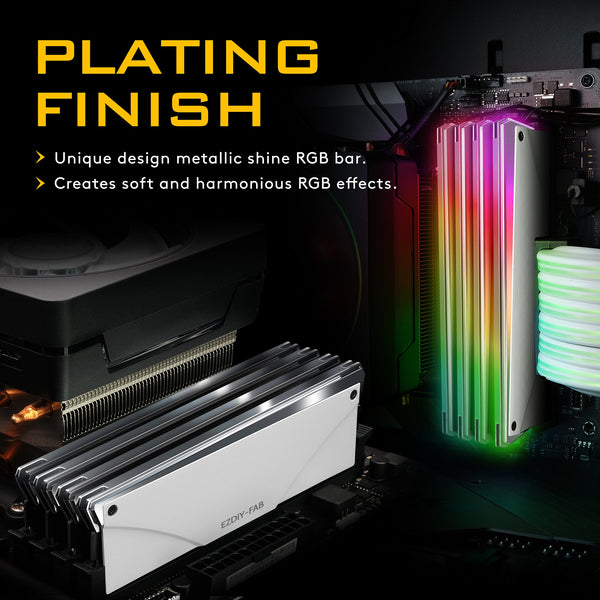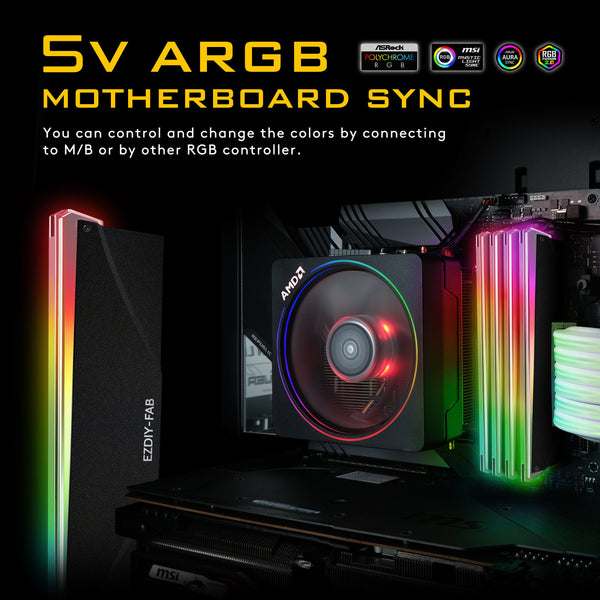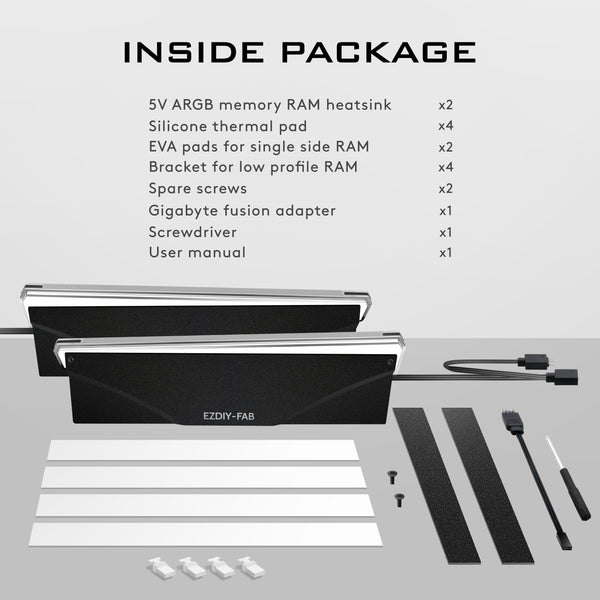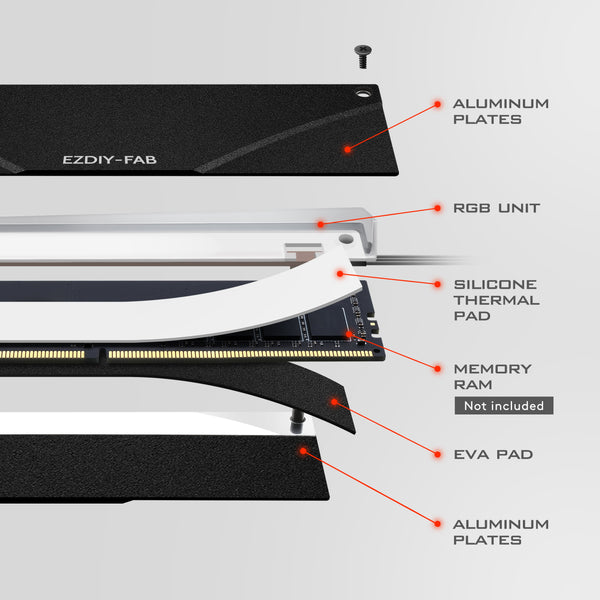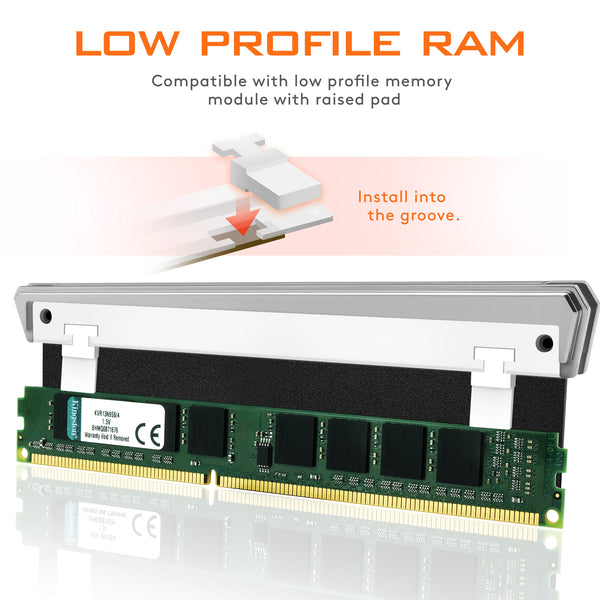 Metallic shine Lighting bar creates unique Ram heatsink Texture and Out of the ordinary RGB effects.

Applied on the ordinary RAM without heatsink, adding ARGB light effect to decorate the personalized Gaming Case

Metal heatsink made with pure aluminum to maximize the heat conductivity. Simple line design with elegance & modernism.

Supports all kinds of Memory card DDR DDR3 DDR4, High/low and single/double side(s) RAMs

Freely use AURA SYNC, GIGABYTE RGB FUSION 2.0, MSI MYSTIC LIGHT SYNC and ASROCK POLYCHROME RGB software to control PI061 ARGB ram heatsink to sync with all supporting peripherals. Doesn't Support 12V RGB.