Vertical GPU Bracket with PCIE 3.0 Riser Cable - White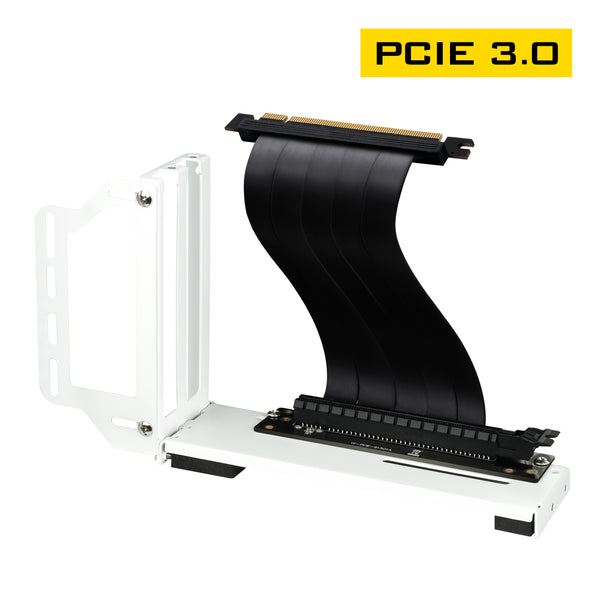 Vertically display a GPU graphics card, Compatible with most brand's Graphic card, show off the visual design of the GPU and its cooler.

Designed for most White ATX case with at least 7 PCIE slots in the market, White metal bracket perfectly fit White case.

PCIE riser with high quality TPE cable and sectional design allows air ventilation and lowers working temperatures for better overall system performance. Only supports PCIE 3.0

High quality material increases structural toughness and supports the large graphics card weight on the market. Beautiful metal surface treatment, installed in the chassis to form a beautiful landscape

Please refer to length spec image and confirm that there is enough space inside the chassis.